Your website is critical to your marketing efforts.
But did you know that your direct mail marketing and website are meant to work hand-in-hand?
Use your direct mail marketing to encourage people to your website by using a landing page. In doing so, you can make your marketing more effective and trackable.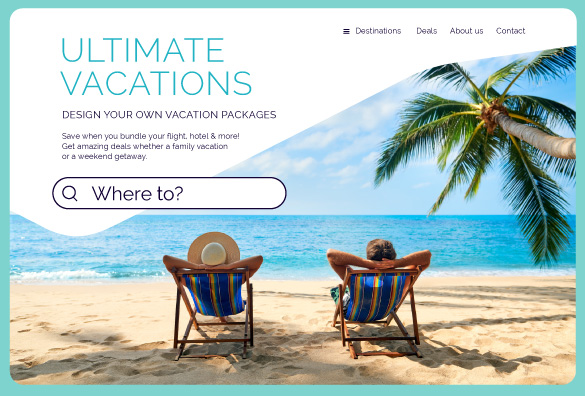 What is a Landing Page?
A landing page is a single webpage used as a destination in marketing efforts to set the stage for an exchange of some kind.
Landing pages are one of the best lead generation tools in your marketing toolbox.
The best landing pages offer your customers things like white papers, coupons, downloads, or other educational and helpful information in exchange for their email or additional contact information.
All of your direct mail marketing (and email marketing) should direct your clients to your landing page.
3 Tips for Landing Pages that Work
1. Start with an irresistible offer.
Your landing page needs to offer something to visitors that's appealing enough to them to give you their information in exchange.
Consumers today are smart and don't want to join your mailing list unless what you're offering them is worth it.
2. Make it simple.
Once your visitors make it to your landing page, make it as simple as possible for them to understand what they're getting and make it easy.
For example, no one wants to fill out a long, complicated contact form. It's time-consuming and too personal. Ask for a first name and email address only. You can always get more information later when they're more comfortable with you.
3. Test your landing page effectiveness.
Even simple changes like changing "Submit" to "Send" can have huge impacts on your landing page effectiveness.
The Power of Multi-Channel Marketing
Landing pages help you create a marketing path for your audience.
For example, perhaps you're sending out an Every Door Direct Mail (EDDM) campaign, hoping to generate more leads and connections.
First, use direct mail marketing to connect and introduce yourself.
Next, direct recipients to your landing page to offer them a discount or compelling piece of helpful content in exchange for their email address.
Now that you've introduced them to your website and have their email address, you can continue to reach out, connect, and market to them via email. In doing this, you gently move your prospects done the funnel and convert them into sales.
For more ideas on using the power of print with your online marketing efforts, reach out to us today!